SST New Brand Logo and Slogan Unveiled
On July 11, 2022, Shanghai Symphony Telecommunications Co., Ltd. (hereinafter referred to as SST) started using the fresh brand logo and visual identity (VI), along with an impressive slogan "Create Value through Excellence".
With "SST" promoted to the main brand, the new brand logo is in two-part structure. The left figure is a vibrant blend of colors overlapping each other, signifying the tight collaboration of SST shareholders for maintaining upward momentum; the text on the right, complete with the figure, delivers key messages such as "young and energetic leader at the forefront of technology" and "unique joint venture background".
It's been the first time since SST upgraded its brand image around 2 decades ago, with a view to better demonstrating its brand strategy positioning and development planning on brand philosophy, enhancing and underlining recognition and communication of distinctive brand features. Taking on an entirely new posture and look, the Company will embrace profound changes on the telecom market; furthering communication with customers at home and abroad with the new brand image, SST will undertake to forge ahead with customers and partners for yielding win-win results!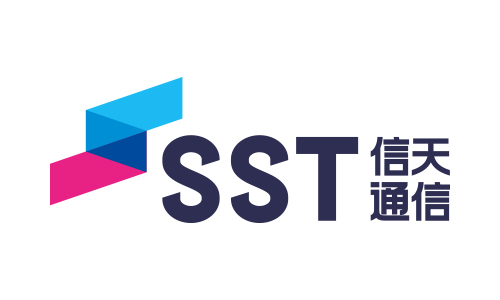 New SST Logo